Sundays, June, July, August, September & October
Members and Members' Dogs are FREE
Not-yet-members' Dogs: $5 (human admission applies) – become a member today.
Your dog must remain on a leash at all times.
Dogs are not permitted in the Children's Garden or Butterfly House.
Dogs are not permitted on Trams or Boats.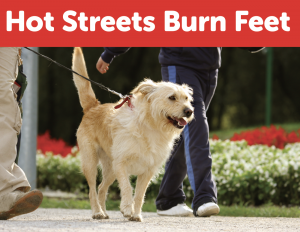 During the summer, the temperature of paved surfaces can be almost double the air temperature. On hot days try to walk your dog on grassy areas.
Be sure to press the back of your hand against any paved surface for seven seconds to verify if it will be comfortable for your dog to walk on.
Fresh water is available throughout the Garden. Look for indoor and outdoor drinking fountains and bottle fill stations.
Forgot your bowl? Visit the Marigold & Honey Cafe terrace where your dog can enjoy a drink.